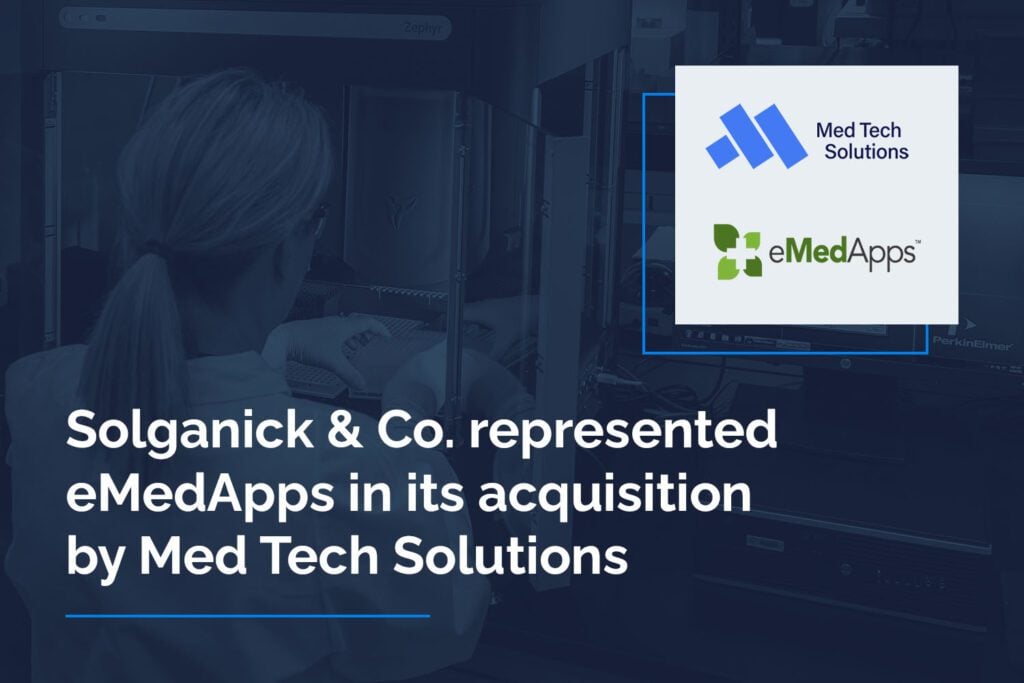 Solganick & Co. was the exclusive financial advisor to eMedApps in its strategic combination with Med Tech Solutions, a Sunstone Partners backed company.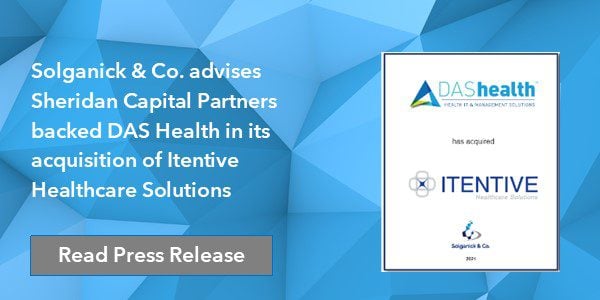 DAS Health Ventures, LLC ("DAS Health"), a portfolio company of Sheridan Capital Partners ("Sheridan"), recently announced the acquisition of Itentive, LLC ("Itentive"). Itentive bolsters DAS Health's ability to improve the healthcare experience by delivering high value health IT and business solutions to physician practices and hospitals. The partnerships expand DAS's MSP presence and introduce new value-added consulting and support services. DAS Health originally partnered with Sheridan in February 2021 and now serves nearly 2,500 clients and over 25,000 users nationwide.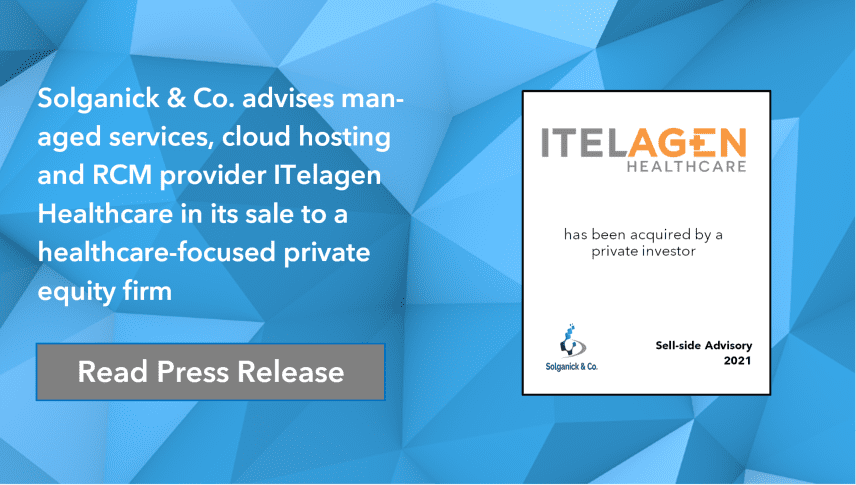 Solganick & Co, a leading Investment bank and M&A advisory firm serving the technology and IT services sectors, announced today that it served as the exclusive financial advisor to ITelagen Healthcare in its successful sale to DAS Health, backed by Sheridan Capital Partners.