We provide investment banking and M&A advisory to fast growing and established Healthcare Technology companies around the world.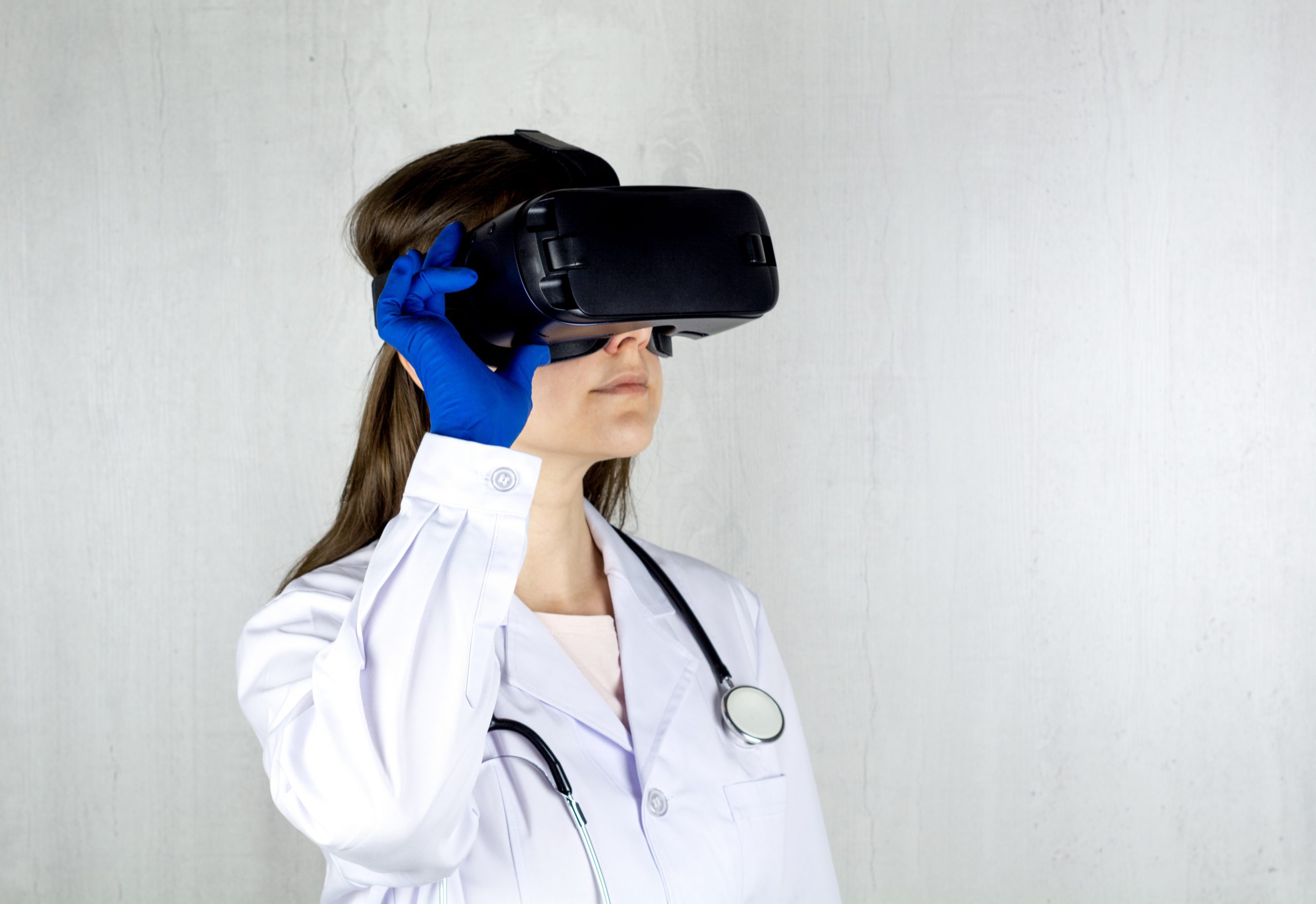 Our Healthcare IT M&A practice is one of our fastest growing teams and supports our client's transaction goals
Our combined expertise intersects between software, tech-enabled services, and healthcare which provides our clients with a unique set of skills to manage most types of complicated transactions.
Our deal professionals consistently research current healthcare trends, review current transaction multiples, meet with industry leaders, and work with some of the most innovative companies in the industry. Solganick & Co. offers an established team of M&A professionals with a winning track record to provide a comprehensive M&A platform to our clients.
We cover a range of Healthcare IT industry sub-sectors including:
Clinical Decision Support Systems
Compliance and Credentialing
Data Management, Analytics and Artificial Intelligence
Document & Practice Management Software
Electronic Medical Records (EMR)
what our clients have to say
"Aaron Solganick was the M&A advisor to my recent transaction. His knowledge and experience in the IT services industry as well as the SAP services specifically was a tremendous asset to my transaction. He always focus on quality prospects and making sure that he brings the good match together. I appreciate his hard work, integrity, and high level of energy. I highly recommend Aaron and his team at Solganick & Co."
Paul Tran
CEO and Founder, Aptelis, Inc.
"Aaron Solganick is top-notch M&A professional. I have worked with Aaron on M&A activities and value his industry knowledge, expertise, professionalism, commitment to creating value for both buyer and seller in M&A transactions."
Michael Pearson
CEO and Founder of CONTAX, Inc.
"Aaron Solganick's application of a high standard of both ethics and integrity to our business in regard to potential acquisitions ensured alignment with our financial environment. I would highly recommend Aaron and his talented staff to assist with any investment or capital projects that a business would require."
Craig Montesanti
EVP and CFO of CU Direct Corporation
"When I started my new venture cFares, Aaron saw the value that we were going to create in the market, and offered to help us in raising capital as well as finding strategic partners. Through his efforts we were able to meet some high caliber investors and partners. Aaron always delivered on what he promised, and I would enjoy working with him again, if the opportunity arises."
Vajid Jafri
CEO of cFares, Inc. and current Chairman of Mondee, Inc.
Healthcare IT M&A News and Research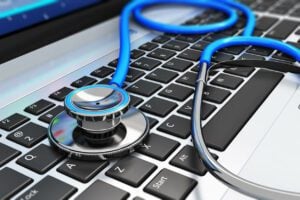 Healthcare IT M&A
Solganick & Co. has published its latest Healthcare IT M&A report for Q3 2022. It covers the latest mergers and acquisitions and valuation trends for the industry sector.
Read More »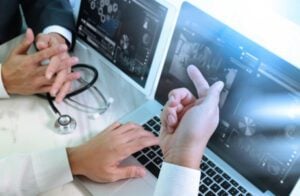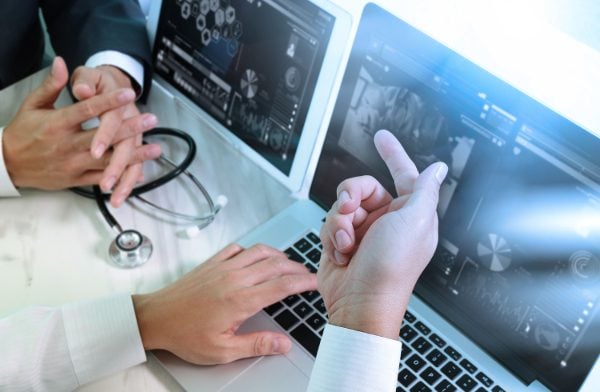 Healthcare IT M&A
Update report on the latest mergers and acquisitions transacitons within the Healthcare IT industry sector.
Read More »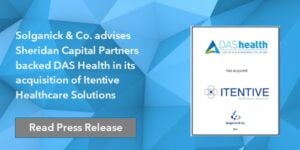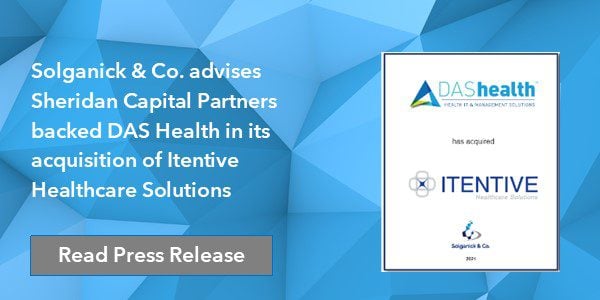 Healthcare IT M&A
DAS Health Ventures, LLC ("DAS Health"), a portfolio company of Sheridan Capital Partners ("Sheridan"), recently announced the acquisition of Itentive, LLC ("Itentive"). Itentive bolsters DAS Health's ability to improve the healthcare experience by delivering high value health IT and business solutions to physician practices and hospitals. The partnerships expand DAS's MSP presence and introduce new value-added consulting and support services. DAS Health originally partnered with Sheridan in February 2021 and now serves nearly 2,500 clients and over 25,000 users nationwide.
Read More »
Subscribe to our M&A Updates