We Are A Data-Driven Investment Banking and M&A Advisory Firm Focused Exclusively on Technology Services, Software, and Healthcare IT Companies
Founded in 2009 by experienced professionals, Solganick & Co. is an investment banking and M&A advisory firm that holds a longstanding reputation of providing measurable advisory value to owner-founders of established and growing companies within the technology services, software, and healthcare IT sectors.
Solganick & Co. specializes in originating, managing, and executing complex capital raising, divestiture, spin-off, and sell- and buy-side M&A transactions for private equity-backed and privately held founder-led companies, as well as identifying acquisition targets and guiding buyer acquisition efforts for platform and bolt-on investments.
Assisting in acquiring companies while identifying potential targets that are a strategic and financial fit.
$20 Billion in M&A Transactions Completed
Our experienced investment bankers have completed more than $20 billion in M&A transactions to date.
Industry specialization allows us to support you in a variety of complex shareholder issues and deal structures as well as find the right partner for your situation.
Our reach is global; we can manage cross-border M&A transactions with ease and experience.
Our team has direct relationships with senior deal professionals to connect key buyers and sellers across the globe.
We were named a top software M&A advisor by Axial and have experience within advanced and fast growing SaaS ecosystems. Preparing your company, and managing the M&A process, including finding potential buyers and increasing value, to merge or to sell.
We are one of the leading technology services focused investment banking firms in the U.S. Our team provides expert mergers and acquisitions advice and transaction assistance for some of the fastest growing and established companies across the globe.
We have completed several Healthcare IT M&A transactions and have an experienced M&A team dedicated to the industry sector. Advising fast growing and established healthcare technology services and software companies is our expertise. 
The Team Behind Our Success
Our professionals combined experience serving senior roles within investment banking, law, technology, and private equity provides a strong platform to serve our clients. Our team provides us with a deep network of relationships, as well as the financial and technical expertise that is required for the high level of services we provide our clients.
For more information or to inquire about an M&A opportunity, please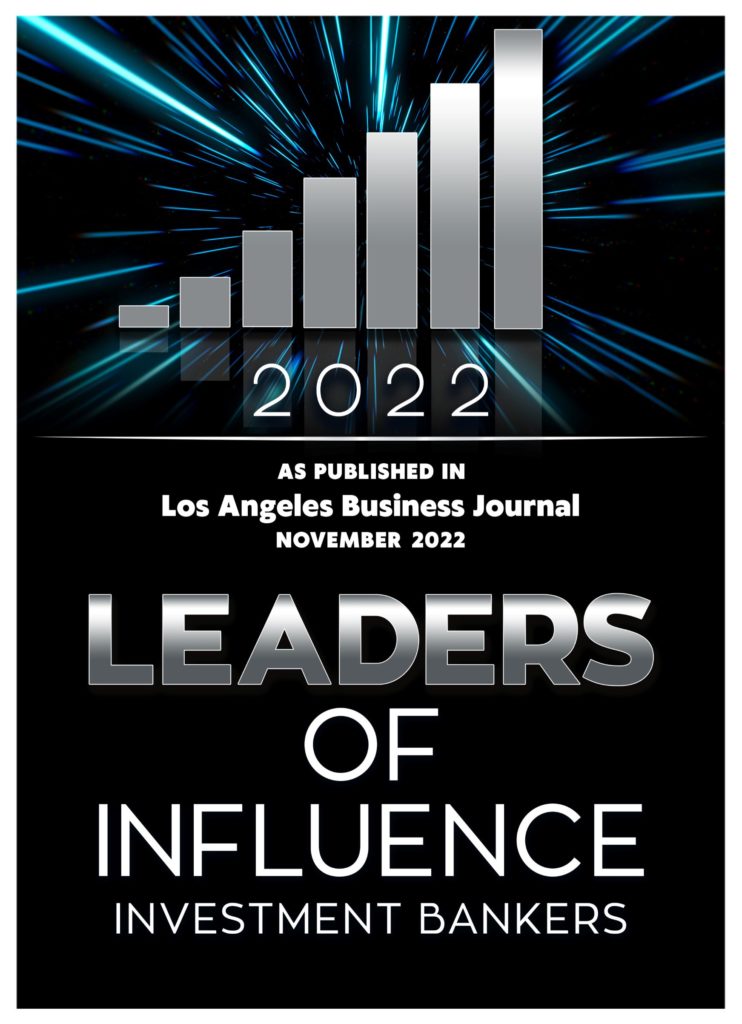 Los Angeles Business Journal