We Are A Data-Driven Investment Bank and M&A Advisory Firm Focused Exclusively on Software, Tech-Enabled Services, and Healthcare IT Companies
Formed in 2009 by experienced investment banking professionals, Solganick & Co. is a data-driven independent investment bank and mergers and acquisitions (M&A) advisory firm that provides specialized industry-focused expertise in the Software, IT Services, Healthcare IT, Artificial Intelligence, FinTech, EdTech, and Digital Media sectors.
Solganick & Co. offers strategic and financial advisory and relationships within the software and tech-enabled services industry sectors, a deep knowledge within these sectors, and a premium team of experienced investment banking professionals. Our team assists companies and owners in completing mergers, sales, divestitures, spin-offs and acquisitions that are strategically and/or financially beneficial to your firm's business model and transaction goals. We also perform valuations and provide corporate finance advisory services to our clients.
$20 Billion in M&A Transactions Completed
Our experienced investment bankers have completed more than $20 billion in M&A transactions to date.
Industry specialization allows us to support you in a variety of complex shareholder issues and deal structures as well as find the right partner for your situation.
Our reach is global; we can manage cross-border M&A transactions with ease and experience.
Our team has direct relationships with senior deal professionals to connect key buyers and sellers across the globe.
As a leading technology-focused M&A advisory and investment banking firm, Solganick & Co. provides the following advantages:
Software
Solganick & Co. provides experienced software investment banking and mergers and acquisitions (M&A) advisory services to fast growing and established companies around the world.
Tech-Enabled Services
We are one of the leading IT services and tech-enabled services focused investment banking firms in the U.S. Our team provides expert mergers and acquisitions advice and transaction assistance for some of the largest and fastest growing companies across the globe.
Healthcare IT
Solganick & Co. provides investment banking and mergers & acquisitions (M&A) advisory including deal origination, management and execution to fast-growing Healthcare Information Technology (IT) companies.
The Team Behind our Success
Our professionals combined experience serving senior roles within investment banking, law, technology, and private equity provides a strong platform to serve our clients.  Our team provides us with a deep network of relationships, as well as the financial and technical expertise that is required for the high level of services we provide our clients.
Samantha Chang
Director of Business Development
Los Angeles Business Journal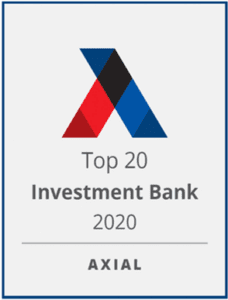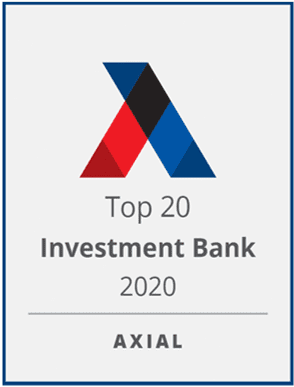 Subscribe to our M&A Updates