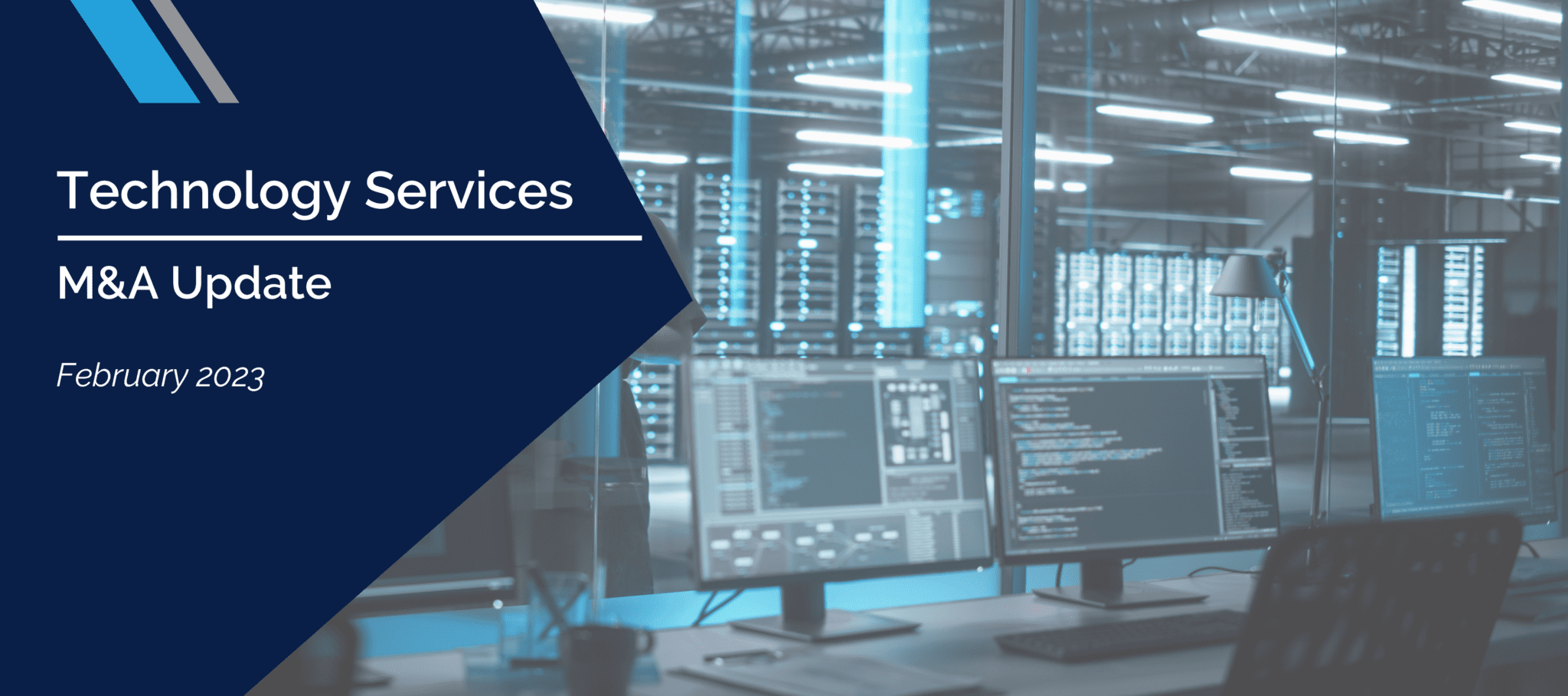 February 16, 2023 – Solganick & Co. has published its latest M&A report on the Technology Services industry. This report analyzes current industry subsectors including application partners, public cloud partners, data analytics consulting, cybersecurity services, managed services providers (MSPs), and software development services providers.
Here are the report highlights:
Transaction volume and valuation multiples for technology services companies have remained resilient as we enter 2023 reverting to pre-pandemic levels in aggregate Strong balance sheets and available capital from both financial and strategic acquirers has helped support deal activity and valuations, particularly for companies in the middle market and lower middle market.
We expect that cybersecurity, AI/ML competencies (particularly within cloud computing), DevOps, software development, digital transformation and immersive environments will be themes for 2023 in technology services M&A These segments are expected to grow significantly in the coming years.
Amid a challenging macroeconomic environment, investors are particularly interested in companies with a meaningful recurring revenue profile In addition, demand for specialty firms supporting application software platforms continues to be very strong, particularly for partners of applications supporting larger market opportunities (e g public cloud computing adoption, data analytics, cybersecurity).
For software and SaaS based companies, more pronounced softness in valuations has resulted in a flurry of recent take private transactions In some cases, this may bring downstream implications (and opportunities) for related technology services companies (e g Citrix/Vista Equity, Datto/Kaseya, Anaplan/Thoma Bravo, Coupa Software/Thoma Bravo, among others).
Highlights of public valuation multiples include: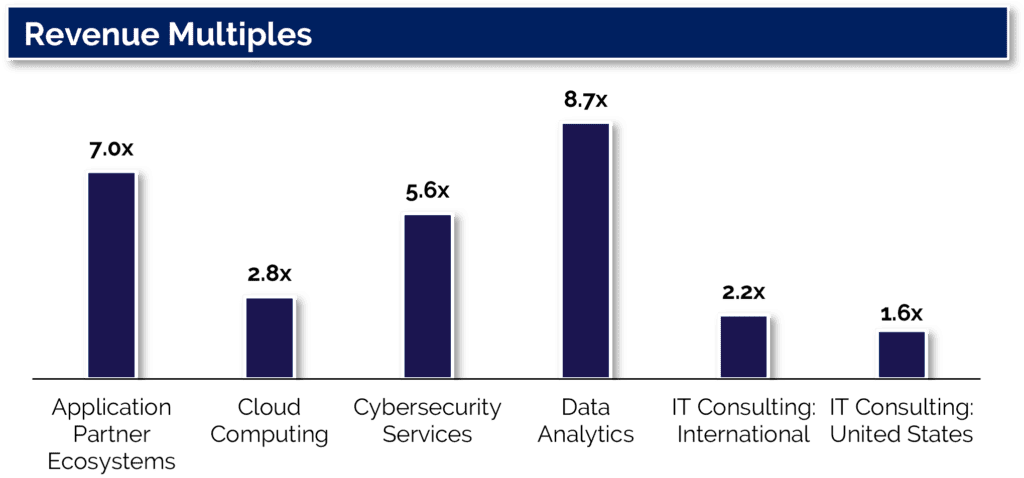 The report covers public and private companies including public valuation tables for each subsector.
You can download the complete report here: Technology Services M&A Update – Feb 2023
Solganick & Co. is a data-driven investment bank and M&A advisory firm focused exclusively on the software and technology services industry sectors. For more information, please contact us.