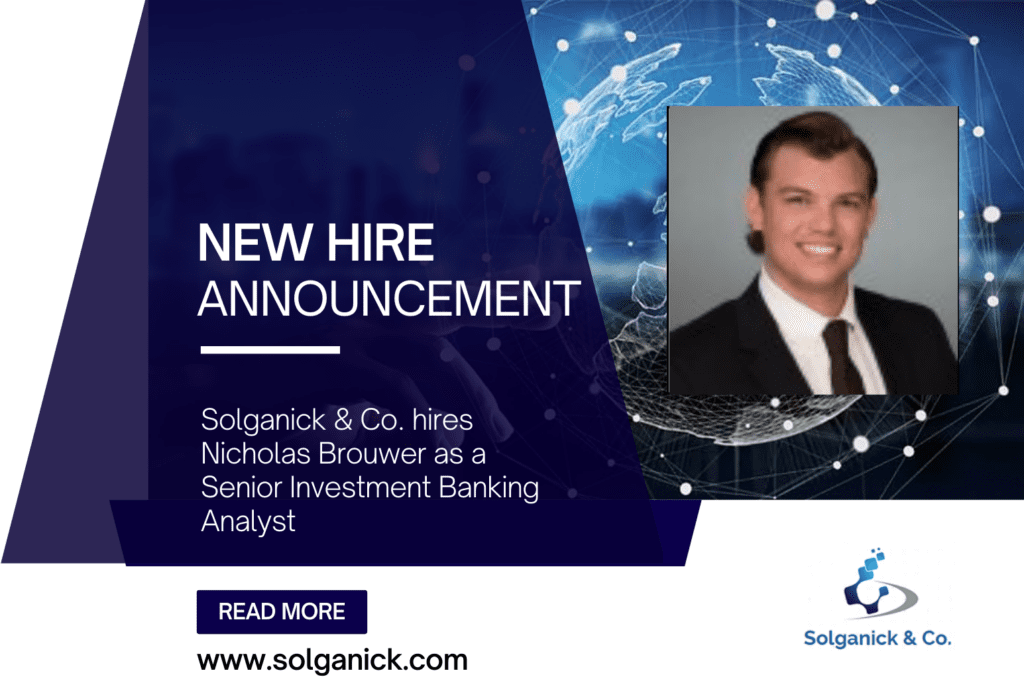 Solganick & Co. has hired Nicholas Brouwer as a Senior Investment Banking Analyst in its Manhattan Beach, CA office. Mr. Brouwer was previously an Investment Banking Analyst with Livingstone Partners and KAL Capital Markets where he supported M&A transactions. 
"We are delighted to have Nicholas Brouwer join our team and are confident he will greatly contribute to our clients and team immediately," stated Aaron Solganick, CEO of Solganick & Co.
About Solganick & Co.
Solganick & Co. is a data-driven investment bank and M&A advisory firm focused exclusively on software and tech-enabled services companies. For more information, go to solganick.com